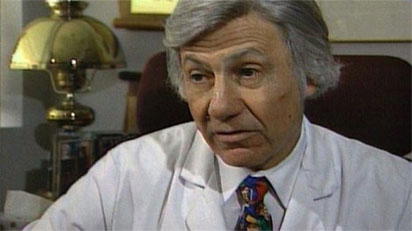 A Canadian fertility doctor, Norman Barwin may face a class action lawsuit in which he is accused of using his own sperm to inseminate 11 of his clients without their knowledge or consent.
In a statement, Nelligan O'Brien Payne LLP, the law firm behind the case, said that DNA investigation shows that Barwin is the biological father in 11 individuals whose parents went to the doctor for assistance with fertility.
The law firm said it has been in contact with more than 150 people who have allegedly been "adversely affected" by Barwin's fertility practice dating back to the 1970s, according to the statement released Thursday.
In addition, the firm said it has been aware of another 51 cases in which the identity of the biological father remains unknown. Among these cases, 16 individuals who were to be conceived using their father's sperm are not a biological match to their father, while 35 individuals who were to be conceived using anonymous donor sperm may not be a biological match with the intended donor. The proposed lawsuit against Barwin was first launched in 2016 by Davina and Daniel Dixon, an Ottawa couple who turned to the doctor for help in 1989.
Their daughter was born the following year.It took more than two decades for the couple to discover the dark secret. In 2016, they underwent a blood test due to concerns over how two parents with blue eyes could have conceived a daughter with brown eyes.The test result showed their daughter had type O-positive blood and Daniel had type AB blood, proving it was impossible that they were father and daughter, reported the Canadian Broadcasting Corporation in 2016, citing the initial statement of claim.
The law firm said it is finalising the materials for the certification of the class action and expects the action to be certified in the coming months. In 2013, Barwin was suspended from practice for two months after he admitted inseminating four women with the wrong sperm and stopped practicing the following year. *Xinhua NAN
Canadian fertility doctor Norman Barwin uses own sperm to impregnate women
Reviewed by
Unknown
on
Sunday, April 08, 2018
Rating: