APGA should give us House of Assembly ticket - Igala communities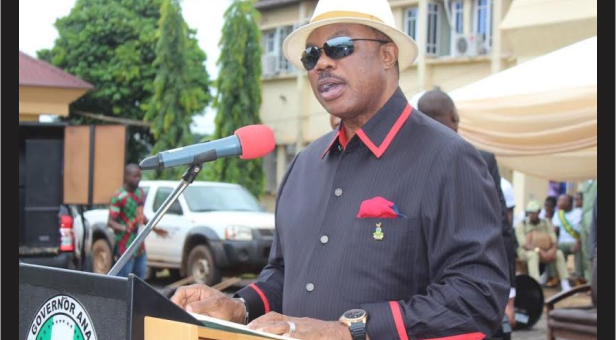 Igala Speaking communities in Anambra West local government Area of Anambra State has called on APGA government to continue extending its political kindness by giving them pride of place in the state House of Assembly.
The forum tagged Igala Grassroot Voter's Forum attracted dignitaries of the communities within and outside the state.
It was gathered that it was the largest political forum in the communities with 656 executives cutting across all clans in Igala communities.
The political forum also comprised of all indigenes and residents in Igala communities who are of voting age and voters card is identity card of the members.
The essence was to reorient and inculcate in them the need to embrace political participation, geared towards emancipating them from political denial and slavery.
Speaking during the meeting, an indigene of Igala Community, Mr. Charles Udile, said that Igala communities had been neglected and relegated to the background since the creation of Anambra state.
Udile noted that the community with one of the highest voting strength, still face political backwardness, and high level of underdeveloped records.
He commended Governor Willie Obiano for appointing one of them, Hon Enemali, the Commissioner for Youth and Entrepreneurship.
Udile stressed that Obiano administration had made history, as the appointment was the first time the people of the area perceived political inclusiveness since the creation of the state.
He further urged All party leaders especially APGA to see the need for an Igala person to represent Anambra West in the State House of Assembly in the forthcoming general election.
"This will really confirm to us, the minority that "Nkaa Bu Nka anyi". Let me also remind our people of Gov. Obiano's recent promises to construct a military bridge to link the Island communities of that area ( Olumbanasa) to other part of Anambra, as well as other developmental plans to open up windows of opportunities within the Area." Udile added.
Also speaking, Hon. Ken. Okonkwo, commended the people for their overwhelming turnout and encouraged them to sustain the pace for political inclusiveness and always speak with one voice.
Okonkwo while urging them to obtain their voters card, charged them also to further sensitise the people to register, to enable them vote in the forthcoming election.
He further advice candidates and political leaders to give them a listen ear and emulate Governor Willie Obiano's act of equity.
Hon. Ken who is not from that area, but had visited the terrain severally observed that the area was less developed when compared with other communities in Anambra state, but with so many untapped potential and resources.
He further advice the government to pay more attention to the Area to give them sense of belonging.
In an interview, the Chairman of the group Edwin Udorah said, "we didn't send any stakeholder or community representative to endorse any candidate on our behalf. Any candidate aspiring for either State or National Assembly position should come down to our area and have talk with us the Grass Root voters.
"After our inauguration today we will go to the families in every community, one on one to take the bull by its horn. We are one and we will give out our votes to any party who is out to help us get House of Assembly ticket and assist us bring development to our area.
APGA should give us House of Assembly ticket - Igala communities
Reviewed by
Unknown
on
Monday, April 16, 2018
Rating:
5