Minister of Communication, Adebayo Shittu opens up on $800,000 estacodes, 12 houses, 25 cars allegation from his Media aide Mr Oluwadamilare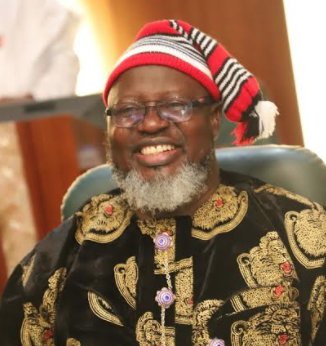 My Ex-Aide lied against me over $800,000 estacodes, possession of 12 houses, 25 cars, others – Communication Minister
The minister of communication, Adebayo Shittu, has denied allegations labeled against him by his former aide, Mr. Oluwadamilare, saying that his claims that he (Shittu) owned twelve houses, twenty five cars, printing machine, others under two years were lies that will soon be treated in court.
Mr. Oluwadamilare had written a letter claiming to be owned an accumulated emoluments totaling Fourteen million naira (N14million). According to him, "the non-payment has caused my household physical, psychological and emotional trauma", he said. Read his letter below: March 12, 2018 Chief Abdur-Raheem Adebayo Shittu Hon. Minister of Communications Federal Ministry of Communications, Federal Secretariat, Abuja. Dear Sir, RE: REQUEST FOR MY ACCUMULATED EMOLUMENTS I am writing on behalf of myself and my colleague, Sheik Tajudeen Imam, Special Assistant (Special Duties), renowned Muslim Cleric and leader, whom you appointed to assist you 25 months ago. I am constrained, once again, to formally request for the payment of my accumulated emoluments totaling FOURTEEN MILLION NAIRA (N14million), due at the end of March,2018, from you. You will recall that your letter referenced HMC/026/Vol. 11/17, dated 23rd November, 2015 and titled: APPOINTMENT AS SPECIAL ASSISTANT (MEDIA) TO THE HONOURABLE MINISTER OF COMMUNICATIONS, stated among others in paragraph 3 that: "Your monthly emolument will be decided in line with the existing practice". (Annexure 1) Sir, for many months, running into years despite many verbal reminders, nothing has been done on this matter–you gave many promises which never materialised. I was forced to mention the issue of non-payment of my emoluments to a number of your friends and close associates, who promised to talk to you on the imperative of paying the emoluments of your aides. Indeed, I got several feedbacks on your promise to address the issue, but, after many months nothing happened! WHY THIS LETTER Prior to your appointment as Minister of Communications by President Muhammadu Buhari, GCFR, via a letter dated 16th November, 2015 with reference no. SGF.12/S.6/XI/808 (Annexure 2), I had set up what I called: ADEBAYO SHITTU MEDIA OFFICE (Annexure 3) in Ibadan. My personal office, 36 Ososami Street, off Oke-Ado, Ibadan, was made available to the media office for your 2019 gubernatorial ambition at no cost to you. I did not stop at that, I recruited and enlisted the support of seasoned journalists and experienced media managers, to coordinate and chart a media plan for your political ambition, ahead of your other competitors. I was the Chairman and convener, for which I spent my personal resources. Some of the members are: i) Dele Ogunsola ii) Wale Adele 3 iii) Bola Ogunlayi iv) Tawfiq Akinwale v) Marouf Yusuf vi) Femi Popoola 4 vii) Winlade Adisa Following your unexpected and dramatic nomination and eventual appointment, you called me on phone one Saturday in November, 2015 and requested that I should liaise with members of the Adebayo Shittu Media Office to nominate one of us to be appointed as SA Media for your new appointment then. An emergency meeting of the group was promptly held. At the end of extensive deliberations, the group unanimously settled for me and my name was officially sent to you. This formed the basis of my appointment as Special Assistant (Media), alongside other aides appointed then in November, 2015. So, I represented a formidable group and other interests. If I was so appointed, and having worked conscientiously with considerable impact on your tenure in office in the past 27 months and some weeks, it is imperative that I should be remunerated commensurably genuinely "in line with the existing practice". WHAT IS THE EXISTING PRACTICE? The existing practice copiously referred to in my letter of appointment (Annexure 1) could not be in the realm of individual whims and caprices, as the matter is a settled issue in the Federal Civil Service rule and procedure in Nigeria. According to a subsisting Federal Government circular from the office of the Secretary to the Government of the Federation with Ref. NO.SGF.12/5.6/1.1/23 (Annexure 4) titled: RE: APPOINTMENT OF SPECIAL ASSISTANTS AND PERSONAL ASSISTANTS, addressed to All Honourable Ministers, Head of the Civil Service of the Federation and all Federal Permanent Secretaries, it stated that the Special Assistant to the Ministers should be on Grade Level 16 Step 4. Other Associated Allowances were also clearly stated. In summary, the total emoluments due to me as a duly appointed Special Assistant amounted to N252, 300. 41 per month. This is inclusive of two Domestic Servants, who are expected to be on Level 3 step 8, according to a Consolidated Public Service Salary Structure (CONPSS), prepared by the National Salaries, Incomes and Wages Commission (Annexure 5). THE DEBT BURDEN Sir, be informed that your inability or inhuman refusal to arrange for prompt payment of my emoluments for over two years, no doubt, has not only made life very uncomfortable for me and my household, but had equally made me a laughing stock among my contemporaries and media practitioners. Even though, principal officers of the Ministry, at the inception of your tenure made spirited efforts to convince you on the "existing practice" of settling SAs emoluments, you apparently refused bluntly. Conversely, while you deliberately made me to suffer working for you under the most excruciating condition of deprivation, you have been living in indescribable opulence. Your obvious insensitivity and lack of compassion for me and my other colleagues have done incalculable damages to our persons and families. Some of them are: i) My health has deteriorated badly because I could not adequately finance my medical upkeep ii) I have been a squatter in Abuja since 2016, having lived in a hotel for many months with outstanding debts till date. iii) For close to one year now, there has been an unresolved feud with my wife because of my inability to effectively fulfil my marital responsibilities and family upkeep. iv) My first daughter, from all indications, may not be able to enlist in the NYSC Scheme in April, 2018 because of my failure to adequately fund her education. v) My second daughter had lost one calendar year in the University because of my inability to pay her school fees and other incidentals as at when due. vi) My other children of school age, have been traumatized and discouraged in their educational pursuit because of the irregularity in the payment of their school fees, with its attendant backslash. vii) Your conduct has made me a perpetual debtor, with over N3million debt hanging over my neck from sundry creditors. The irony of the above situation is that while you effectuated stagnation in my life and development (and that of others) by your deliberate ploy and insensitivity, you were doing well for yourself and your family. It is evident to all that your life has witnessed unprecedented turn-around, albeit illicitly, considering the thrust and mission of the Buhari Administration on corruption in public offices. Thus, in a space of 29 months in office and from ground zero in 2015, you now have no fewer than 12 luxury houses in Abuja, Lagos and Ibadan and a few months ago, you bought a brand new N93 million Printing Press. You have bought over 25 luxury vehicles for yourself, family members, concubines and cronies, outside the eight official vehicles attached to your office. In the same vein, you have expended substantial amount of money, far above your legitimate earnings as a Minister in the Buhari Administration, on your gubernatorial ambition in Oyo State, while you have equally sponsored no fewer than 22 members of your family and cronies including under-aged children to the Holy Land in Saudi Arabia and lesser Hajj (Umrah) pilgrimage. Of course, everyone in Oyo State knows about your investments that run into hundreds of millions of naira, in your less than three years in the office–these are currently scattered all over Oyo State! While it is your right to do whatever you like with such stupendous resources at your disposal in less than 30 months as a Minister of the Federal Republic of Nigeria, my concern is that what is good for the goose is also good for the gander. My belief, in this regard, is that a sincere leader should grow up with his followers legitimately. Ironically however, you are shockingly unperturbed by whatever happens to your aides, making the welfare of those who work with you a nullity. The hope of working with you to properly project you and Oyo State at the Federal Executive Council that came with nostalgic feelings has been dashed. You did not only mess us up by dashing our hopes and aspirations, you inflicted on us injuries that are of permanent nature and of odious dimension. You bruised our psyche, you rubbished our ego, you wasted our time, you exposed us to hardship, you almost destroyed our humanity, you reduced our worth before our wives, children and acquaintances and above all, if not for God, you almost turned us to beggars in Abuja. While we were suffering under your gross insensitivity and primitive meanness, your sing-song and alibi to the unsuspecting public, both in Abuja and Oyo State, has been that we collect estacode even if you are not paying salary. Your insidious wickedness was so brazen, and, it is a provocative travesty that would make the globally condemned experience of blacks in Apartheid South Africa a child's play. THE WAY FORWARD You may wish to note, sir, that there are two payments made to me which could be linked to you in respect of my outstanding emoluments. Tuesday, February 6, 2018, the sum of N500,000 was transferred to my Access Bank Account under the name of Ademola Lawal. Tuesday, February 6, 2018, the sum of N500,000 was transferred to my Access Bank Account by one SA'ADU A. SADIQ & SONS. With this development, you have paid me the sum of N1million, out of my accumulated emoluments till date, remaining the sum of N13million at the rate of N500,000 per month. To all intents and purposes, my demand for N500,000 monthly payment may seem incongruent to the provisions of the Consolidated Public Service Salary Structure (CONPSS) and the Federal Government Circular (Annexure 4 & 5), but it subsists when one considers the following: i) Your body language and subsequent reactions showed that you have a clandestine motive to deny us our entitlements. ii) The letter written to me by your former Special Assistant (Admin), Mr David A. Awotunde, titled: PAYMENT OF MONHTLY EMOLUMENT TO HONOURABLE MINISTER'S AIDES and dated 10thJune, 2016 (Annexture 6), is quite instructive. I discountenanced the letter and its content because of its inconsistencies. It is strange and curious that you could succumb to the evil machinations of the "spin doctors" around you then, who suggested that you should convert a N3million largesse shared by your aides at that point in time into N100,000 monthly emolument for a few of us. Not only that the said money was 'paid' in advance to cater for the months up till April. Isn't that novel and ridiculously curious? The innuendoes contained in the said letter to the effect that I was entitled to N100,000 monthly is not only laughable as a notable professional and graduate of more than THREE DECADES, but also an embarrassment to your person and the totality of the Federal Government. This suggestion, and on the basis of the fact that I learnt you are currently computing how much is due to me, is a wish that could not stand the test of time as my entitlements in this regard do not fall within your whims and caprices, and, no matter how powerful you think you are now because of your timed appointment, it will be an exercise in futility. I believe you are well aware that it is customary for political office holders to enjoy Severance Allowance which varies from 200 – 300% of Annual Basic Salary. The allowance is usually pro-rated after a minimum of two years tenure. Undoubtedly, when all these factors and others which I'm holding back, are put in perspective, my demand for N500,000 monthly emolument should be regarded as very modest. BEFORE IT IS TOO LATE Since there is ''A time to keep silence, And a time to speak'', I had the rare grace of keeping silent in the face of your inhuman and unwarranted tyranny for almost 28 months, but the time to speak out for my entitlements is NOW. It is quite regrettable that you have manifested in all your relationships with many of those who helped build you up to where you are today reveling as a lord and conqueror with unbridled abandonment. It is disappointingly befuddling that you have become the ironical epitome of Mayor La Guardia who once said that ''anyone, who extends his hand of fellowship to me, stands the risk of losing a few fingers''. Thus, while you have been living in sudden and extremely outrageous opulence as a public servant at the expense of your dutiful and hardworking aides, you seemingly forget your pitiable socio-economic status and experience in Oyo State before you got this job as you have all of a sudden become insulated to common sense, justice and fairness, the mantra on which many people sheepishly believed in you in your struggling days–includingmyself. It is quite bewildering that the fact that you collect your salary every month and regularly does not strike any right cord in you that your aides too deserve a better life by way of their own legitimate emoluments. FACT SHEET Hon. Minister, since your inauguration you have collected over N50 MILLION as salary, travelling expenses on the coffers of the Ministry runs into several millions of naira, while you have collected estacodes in excess of $800,000–little wonder, you're derisively referred to as ESTACODE MINISTER in the Presidency. Yet, you inhumanly find it very convenient to ignore the legitimate entitlements of your aides! In this regard, be informed that you are like an ostrich that buries his head in the sand in delusion that it has hidden itself from the prying eyes of the public. It is regrettable that as a member of the Nigerian Bar, justice, fairness and equity, the tenets on which the noble profession is pillared, do not matter to you; as a supposed 'staunch' Muslim, fear of God is a strange word to you–you have indeed proved that you are a wolf in sheepskin, particularly to the unsuspecting members of your Islamic Faith and other Nigerians, who erroneously see you in the mould of President Muhammadu Buhari. Unfortunately too, as a Chief of Olubadan, the famed Yoruba family values have taken a flight into oblivion in your scheme of things just because you are in a most ephemeral position as an appointee of His Excellency, President Buhari, a globally acclaimed leader of impeccable character and pedigree. More disturbingly, your proclivity and debasement of humanity via your unprecedented maltreatment of your appointed aides has become falteringly odious as a member of the ruling All Progressives Congress (APC) with the change mantra; as a member of the Federal Executive Council, your fraudulent practices is novel and as a Community Leader, deceit is your way of life. The view that your conduct is a disgrace to Islam and mentoring in Nigeria is only an attestation to your greed, insensitivity, vindictiveness, avarice, wickedness and above all, self-centredness. Dear Minister, after all said and done, I have one advice for you. Please, it will be in your best interest not to play to the gallery and listen to the counsels of your 'spin doctors' to either ignore me or take me on. The best and dignified way out for you on this issue of my outstanding entitlements is to access funds from your various 'sudden' investments and pay me in full. Like the celebrated former Lagos State governor, Mr. Babatunde Raji Fashola, SAN, once said, ''I hope my loyalty will not be put to test''. In the same vein, I hope my resolve to collect my entitlements in full will not be put to test by you. Any grandstanding in this matter, to say the least, will be embarrassingly suffocating, as I will leave no stone unturned to retrieve my emoluments in full. Enough should be enough for the WISE. Yours, Victor Oluwadamilare But reacting to his letter, the media aides of the honorable minister said that he will not succeed in his efforts to blackmail Shittu and warned him to desist from further blackmails. Read the statement disclosed by Shittu's media aides in full Our attention has been drawn to a letter written by one Mr. Oluwadamilare Victor, sacked Special Assistant (Media) to the Honourable Minister of Communications, Barrister Adebayo Shittu, and circulated to some select online and conventional news media. While we would have ordinarily chosen to ignore the Ananias, who started his letter with falsehood by backdating it to 12th of March 2018 two days to his dismissal, the basis of the blackmail, we understand that when a lie is allowed to fester, it will be taken as truth. It is imperative that we respond to the litany of lies which Mr. Oluwadamilare dished out. It is unfortunate that Mr. Oluwadamilare who reeks of various frauds and should bury his head in shame could defy every sense of decorum by attempting to run down the honourable Minister with blatant lies. In his characteristic mischievous manner, Mr. Oluwadamilare referred to his appointment letter dated 23rd November, 2015 but decided to downplay the content of another letter sent from the office of the Honourable Minister and dated 10th June, 2016. Like the proverbial leper who boasted that he punched his assailant and then pinched him, Mr. Oluwadamilare exhibited his deceitful stock-in-trade by misleading the public. It is however pathetic that someone of the years of experience of Mr Oluwadamilare would come out at this time to throw invectives at the Honourable Minister. In our magnanimous manner, we would like to educate Mr. Oluwadamilare that it is an extant provision in the law of contract that consideration does not have to be adequate but has to be of value. He had the liberty to leave but decided to stay (obviously because he did not want to go jobless again) but like the slyful soul that he is, he had it all planned out to blackmail the Honourable Minister. Mr. Oluwadamilare was quick to point out that he was earning the sum of a hundred thousand naira monthly for doing absolutely nothing but he did not tell Nigerians of other benefits made available to him ranging from estacodes for travelling (through the minister he has travelled to countries such as Spain, China, South Korea, Cameroon among others) free accommodation, mobility to a host of other unaccounted cash donations to him. It is pertinent to inform Nigerians that the letter written by Mr. Oluwadamilare Victor was only a smokescreen for him to ventilate his bile against the Minister for not engaging in untoward practices for him. He had expected that the Minister would play a hanky-panky game of injecting his name into the payroll of the Federal Civil Service so that he would be getting as much as he wanted at the expense of the Nigerian State. However the Minister, given his sterling position against corruption and corrupt practices, refused to do such. Hence, his outbursts. It suffices to state that Mr. Oluwadamilare made some allegations that are characteristic of a sinking man. He said that the minister, within his two years in the office has procured twelve houses, a printing press, and twenty-five cars among others. These allegations would definitely fly as a phantasmagoria or an over-bloated comedy. While we challenge Mr. Oluwadamilare to come out with evidences to support his nefarious claims, we can assuredly promise that he would have his day in court to prove these fictions. In a bid to play down the contribution of the Honourable Minister, the sacked SA (Media) referred to the Minister as an 'Estacode Minister'. For the sake of clarity, the Minister does not embark on a foreign trip that is not sanctioned by the President. If by regulation, the Minister like any public or civil servant, is entitled to estacode, can it now be said that it is unlawful or criminal? Besides, these trips were undertaken to represent the country as well as draw Foreign Direct Investment to her. It is instructive to state that it was one of these trips that earned Nigeria over four billion dollars pledged in investment from India Business Community. Another case in point is the securing of a reduction of thirty million dollars ($30m) in the price of the procurement of two new satellites from China for the Nigerian Telecommunications Satellite Limited. May we also quickly add that the claim of Mr Oluwadamilare that the Minister has so far earned the lump sum of $800,000 as estacodes for his foreign trips is nothing but a figment of his imagination. This is the most ridiculous of allegations coming from a confused man such as him.
It must also be on the record that the debt burden which Mr. Oluwadamilare Victor alluded to in his letter is just to finance his licentious lifestyle. He alleged that he stayed in a hotel for twenty-nine months but maliciously refused to add that it was his decision to stay in the hotel despite the fact that comfortable accommodation was made available to him. He will be in a position to explain if he needed the 'hotel' to attend to other urgent "matters of state". He also played up an appeal to pity by saying that his appointment has caused much emotional trauma to his family and friends but did not explain how he squandered the several monies he got on 'urgent matters of state' and not his family. Mr. Oluwadamilare in his wisdom of foolishness tried to pass on burden of his past wrong decisions on the Minister. Here is a man whom the minister gave an appointment in order to save from the jaws of joblessness but like the typical pig, he could not live beyond dirt's.
This is a man who was disgraced out of office as Oyo State NUJ chairman, who has worked with several politicians but was dishonorably relieved of his appointment by them all, who has used the Minister's name to perpetuate fraud but was caught, and severally snitched on the Minister to opponent politicians. Also having collected salary from the minister for doing almost or absolutely nothing for many months, Mr. Oluwadamilare Victor's action cannot only be described as satanic but also absolutely 'luciferous'.
Anyone will agree with the assertion that the Minister did not have an effective media aide in the past two years. If this assertion has continuously been validated by even his colleagues in the media profession, the sacked media aide's spurious claims can only be regarded as shameful. His action can best be described as a clear descent into barbarism and we want him to note that Barrister Adebayo Shittu does not start a fight but never runs away from any. We would have heeded the words of Proverbs 26 verse 4 but we are encouraged by the admonition in verse 5 of the same chapter. We admonish Mr. Oluwadamilare and his co-travellers to note that the Adebayo Shittu's campaign drive is a moving train, a project sanctioned by God. We hope that the sacked media aide will experience an epiphany, turn a new leaf and live right. A word is enough for the wise.
Minister of Communication, Adebayo Shittu opens up on $800,000 estacodes, 12 houses, 25 cars allegation from his Media aide Mr Oluwadamilare
Reviewed by
Unknown
on
Saturday, March 24, 2018
Rating: