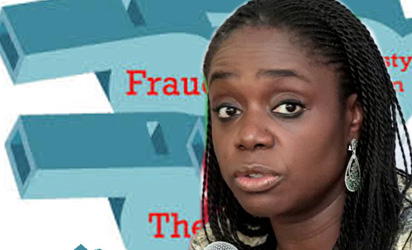 The Minister of Finance, Mrs. Kemi Adesosun, said Sunday, that the Chairman of the Economic and Financial Crimes Commission (EFCC) Mr. Ibrahim Magu has provided details of funds recovered from looters and that reconciliation has commenced.
This followed a letter she wrote to Mr. Magu, last month requesting details of deposits of such funds in view of the fact that the figures the EFCC told the public had been recovered were in contrast to the figures with the Office of the Accountant-General of the Federation. According to a statement by the minister's Special Adviser on Media, Mr. Yinka Akintunde, Sunday, "The Minister wishes to state explicitly that the letter dated 9th February, 2018, was a standard letter aimed at improving controls over the recovered funds.
"There is no ulterior motive behind the letter as alleged in some media reports but to enable the reconciliation and harmonisation of the figures on recovered funds by the Government. "For the avoidance of doubt, the EFCC has subsequently provided the requested information and reconciliation is ongoing. There had been different figures of funds recoveries by different federal government officials.
Mr. Magu had at the seventh session of the Conference of State Parties to the United Nations Convention Against Corruption in Vienna, Austria, last year, revealed that between May 2015 and October 20, 2017 EFCC recovered over N738.9 billion. Finance sources said that the figures quoted by the EFCC chairman were more than what the ministry's records showed.
It was based on the discrepancies that Mrs. Adeosun wrote to the EFCC boss, asking for a summary or the recoveries from May 2015 to January 2018 According to her, EFFC recovery figures in media reports did not reconcile with the records of the Ministry.
FG beings reconciling of recovered looted funds – Adeosun
Reviewed by
Unknown
on
Sunday, March 25, 2018
Rating: